Salesforce CRM Expertise
We have been specialising in Customer Relationship Management software since 2001. Gone are the days when customer service agents need to go in and out of multiple screens when answering queries. No need to leave the customer hanging on the line while you go talk to another colleague
All information such as tracking client information can be accessed via one screen. Purchase history, customer complaints, order progress, lead-to-account management can all be seen from one click. Even conversations between you, the customer and anyone internally who has been speaking with the client can be viewed at once. This means, no missed deadlines or broken promises. The system can be automated so that follow-ups or case escalation is done seamlessly without manual intervention.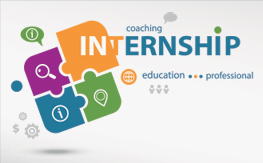 Staff Resourcing
Staff resourcing in I.T is becoming an ever-increasing problem. Partly because traditional I.T agencies are not always able to keep up-to-speed with fast-changing needs of the client's environment and find a suitable person to fill the vacancy. In the environment of Salesforce.com and SAP, we can help.
We understand the technical needs for I.T job requirements in these fields and have substantial experience in sourcing the right candidates so that they are the best match possible in a client's workplace. We also have our own students and graduates from the AiMiT Academy who we can train and integrate into your I.T system support.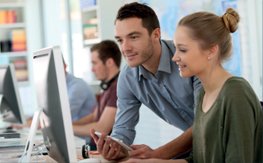 Salesforce Academy
Salesforce.com is the rising star in providing the best CRM, Customer Service and Marketing Campaign systems. But there is a shortage of qualified Administrators and Programmers to support the need for system installation and in-house support.
AiMit is constantly sourcing and training new Administrators and Developers to support client needs. We offer offsite training at our centre as well as onsite training for your own staff. The AiMiT Academy also offers to train new Administrators and Developers in the client's workplace while we mentor them along the way. This helps them grow into the job quickly and provides the client with immediate Salesforce in-house support. We guide them and/or any of your current staff to complete their Salesforce.com Admin and developer certification.
Marketing In The Cloud
Imagine if you could plan your entire Marketing campaign, arrange all email and social media activity in one screen? We can show you how this is possible.
In Salesforce.com, there are simple drag-and-drop tools which allow you to plan and execute marketing campaigns in a very simple way. There are tools which make it simple to mix social media, email, sms and Facebook messaging all in one campaign and via one simple user-interface. Through intelligent reports, we can show you how you are able to monitor the performance of your campaigns and prioritise the most effective ones. Your data is fully encrypted and stored in one safe and secure place instantly.